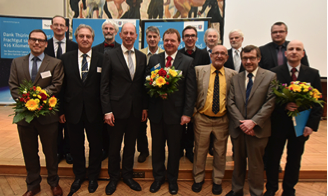 Rainer Riesenberg, who is a member of HemoSpec and his team were honored with the Thuringian Research Award 2016. The prize has been awarded in category Applied Research.
The team was able to convince with its results in the development of a f a Miniaturized, Lensless Microscope.
We would like to congratulate Mr Riesenberg and his team on this success.